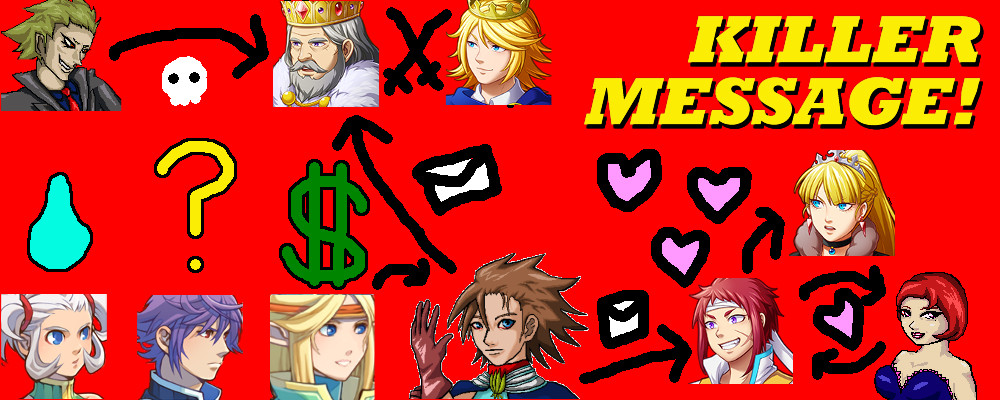 KILLER MESSAGE!
A downloadable Comedy Game for Windows
A parody of SRPG games!
It's a strategy game where you're not allowed to have a weapon.
Dodge the bandits! Save the Kingdom! Get stabbed in the back by your team-mates!
When war is about to break out between two kingdoms, you're tasked with sending a message of peace from one to the other.
However, your brother ALSO wants you to send a message to his beloved in another Kingdom. But has he really fallen in love, or is it just another meaningless fling?
Meanwhile everyone thinks you're a spy and tries to kill you. And a mysterious 'Messenger Killer' is rumoured to be assassinating messengers from behind the scenes...
What could possibly go wrong?
Only available on Windows. About 30-40 minutes playtime.

HOW TO PLAY:
Keyboard: Arrows to move, <Enter> or <Space> to interact and talk.
Mouse: Left-click to move, left-click a person or object to interact or talk.

Install instructions
To install:
Download the file.
Un-zip the .zip file.
Click on Game.exe to start the game!

Download
Download
KILLER_MESSAGE_Windows_v1.zip
109 MB